Post by Admin on Apr 13, 2017 13:33:33 GMT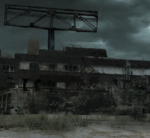 Working a job that's not rewarding to you, for to long, can actually destroy your health.
It's why people with 'careers' are usually more happy, healthier, and upbeat, cause a career is
like a family
, where as a job is more like being bounced around from orphanage to orphanage.
Careers give you a ladder to climb, and incentive to work harder, stay later.
Jobs, no matter how hard you work, your title or pay does not change, cause you're disposable.
Careers you hit the ground running, people automatically expect great things from you.
A job, people just expect you to show up and labor until shift is over.
Career people hang out after work, form social networks, plan projects together.
A job, once clock out, become total strangers to your co-workers.
The only exception to a career is if one creates their
own small business
.
To which you don't really need college, just capital and motivation.
What careers and small business owners have in common are
1. Both offer upward mobility based on determination and grit.
In other words as with career, when running a business, you can see effects of your hard work pay off in the form of more revenue, which inspires you to work even harder.
When I say work I mean like plan, plot and create new ventures, ideas, ways of creating services that get money from others.
A regular job offers none of that, no matter how hard you work at a hourly pay job, nothing changes, you just come home sore, and owner of company never notices, and immediate supervisor takes credit for what you did.
I've done all 3...
Job, career, small business (Oh and sales).
And of all those I can definitely say normal job is least inspiring.
Sales is probably the biggest money maker of them all, but have to be good at it.
But when creating own business, you are the salesperson.
The invigorating thing about small business, is you're everything, you're the employee, employer, salesperson, career person and the one who does basic 'job' duties, until company grows.
Right now in my life, I work a 'Job'...a generic job, where you show up, work, do assigned task, then go home.
I need more if going to survive mentally, physically and spiritually, if not I'll die early and young, that I can tell you.
This job has made me lazy in that it provides basic income to cover basic stuff, enough to live very generic basic life.
But that's going to kill me if I don't step out of that zone.
It's why people like Trump, at age 70, are so invigorating, have so much energy, is cause they're succeeding, they're always succeeding at what they do, and why do they succeed?, cause they do what they're good at.
If Trump were a Plumber or cashier at Walmart, he'd be dead by now.
Doing what you love, what you're good at, is what keeps you alive and invigorated!
Otherwise, what happens is, over time to deal with the sadness of unhappy life, you end up drinking, doing drugs, not exercising, over eating, and it will catch up with you.
And since unhappy, see no reason to change habits if no hope.
Bottom line, gotta do what you love, what you're good at, otherwise will die an early death.
The above is very true in that working a job for to long that you don't like can be and is bad for your health, both physically, fiscally, morally and even socially and spiritually.
It's all connected, if not thriving, than eventually the collapse or depression of one side of your being will effect the other sides.
Current job I had was fine, the problem was.
1. Low pay 2. No room for growth 3. Low pay 4. Owner or boss who didn't care about fixing things that needed fixing. 4. no benefits.
Low pay effects moral in that once off work, can't do much, can't pursue life's dreams and ambitions, cause dreams and ambitions take 'funding'...everyone knows that, from Corporations to scientific labs to being a student and more, nothing is moved forward in this world without funding.
Individual people 'fund' themselves with the left over income, but if there's no left over income after working full time, than that means credit or borrowing, which leads down dangerous road.
So yes, even though perfect schedule, M-F, off on weekends, once off had no extra cash to 'fund' ideas or projects with, or take online classes, nothing, so instead 'would drink'.
You get off work, nothing to do, so
drink
to dull the mind, and brighten the dark reality of the moment.
This pattern has been going on for quite some time now, and could see it's logical conclusion...death, preceded by declining health.
I'm in exceptional health, but if keep drinking all the time, when off work, that won't last, so knew I needed to make a change, and took gamble and did.
Leaving one job for another can be like leaving one marriage for another
Leaving one job for another can be like, and is like, leaving one marriage for another in that it's basically a contract of 'trust' and expectations.
Marriage and employment are both a legal contract with the State, as well as trust between to people and or a person and company, or company to person..or Employer to Employee.
Either way 'vows' are taken by perspective employee..
'I promise to do my best and to serve with diligence to carry out the wishes and plans of you, my husband, or new employer
, yada yada yada.
And in turn new employer, or Husband, promises to compensate you well, take care of you, your health needs, (benefits) and more.
It's a marriage.
You go through the honeymoon phase, where neither side can do no wrong, then you go through the 'Hey, I got this' phase, where you start getting the hang of it, then you go through the 'Let us grow together now' phase, where you become aware of your usefulness to company, and start the leveraging.
Anyways, all that aside, I had to move on for the vitality of my own life and future.
Former company I just left could be compared to being married to 'Husband' who lived in trailer park, and wanted you to stay barefoot and pregnant all the time, and in a constant state of 'need'.
Newer employer can be compared to the movie 'Pretty Woman', with Richard Gere and Julia Roberts, where sure, there's a probation period, but if can get past that period, things could really blossom.
(Don't panic males, or guys, just using generic metaphors to make gender neutral points, if a male, it don't matter, for the purpose of this post, you're 'the wife' in relation to your employer, so role play with me for the sake of this post)
But we both have to live up to end of bargain, me, as employee, fresh meat, have to do all I said would and could do during interview and on application, and them, King with large territory and resources, has to share those resources with me so can thrive within their Kingdom walls, and outside the walls.
Only time will tell how it works out, but must try.
One thing for sure, will be working longer hours, and have to wake up a bit earlier...but that's good cause.
1. Longer hours = overtime pay, something last company afraid to pay
a. Longer hours = less time for me to 'drink', in that will come home more tired, and have to wake up earlier.
b. Longer hours = higher pay, can start paying off bills again and actually getting ahead.
Another good thing...
M-F schedule still (awesome)
1. Can still have a life after work, and on weekends, can still plan stuff when not working and actually have the money to do things again which will boost confidence and moral once again.
Also new company, if things work out, has benefits, something I've been without for years, and they have insurance plans for health and more.
And because this company is large, there's possible room for growth, job growth within, career changes from within, as you put in time, and someone leaves, you apply for their slot.
Last company didn't really have that.
But first, as usual, I'll have to prove myself, I always do, but in past companies so small it didn't matter.
So anyways, it's a new era for me, a new chapter to begin soon, a move I had to make to better own future.
May have to take a few hits this month on certain bills, but oh well.
My order of bills is always
1. Rent or mortgage first, no matter what.
2. Auto loan second (and insurances that keep car legally on road)
3. Everything else 3rd
For most, life is hard and short, you prosper for a few years, then spend the rest in decline.
So have to make the most out of years when health allows to prosper, but only if one makes proper decisions.
Later and good-by for now.